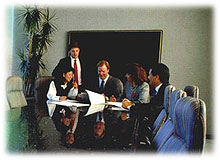 With our specialist knowledge and many years of experience and understanding we can make simple & cost effective improvements and modifications to your building and increase the number of people who visit your premises.
By providing the facilities, you are not only helping the Deaf & Hard of Hearing Community, but you are realising your obligations under the Disability Discrimination Act, as well as proving your commitment to your patrons.
All of our solutions offer excellent sound reproduction, are simple to use and provide quality value for money. They will give you the confidence to welcome Deaf and Hearing Impaired People into your organisation.
Furthermore, any increase in sound enhancement quality benefits everyone.